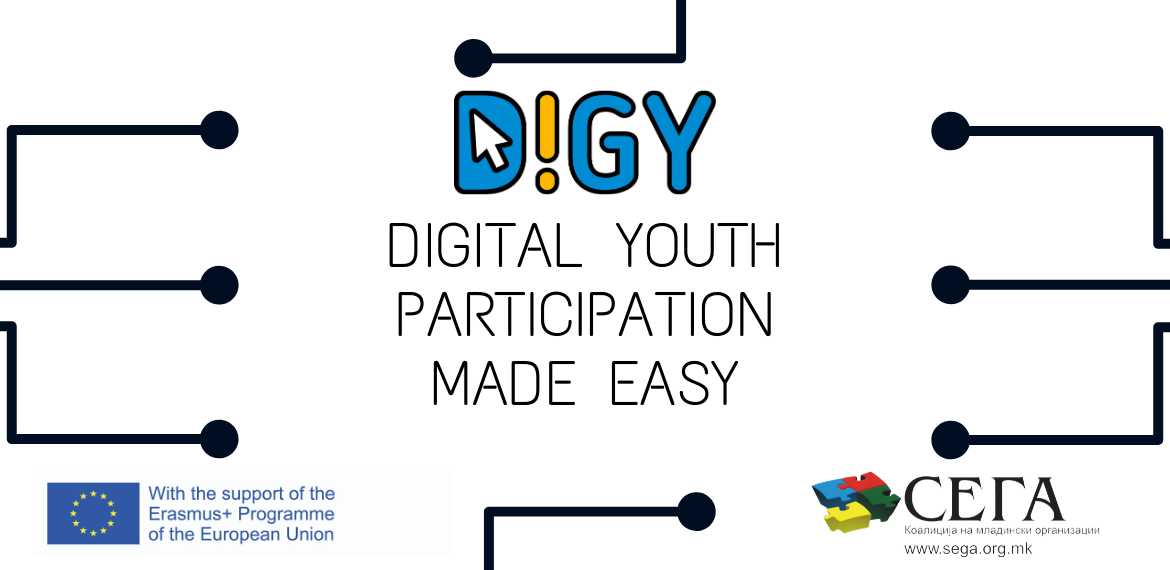 Digital Youth Participation Made Easy
Start: 01-09-2019 - End: 31-08-2022

Project Reference: 2019-1-DE04-KA205-017938

EU Grant: 401890 EUR
Digital youth participation empowers young people to become active citizens from local to European level. But the positive effects only unfold when the participation process is run professionally – just to use digital tools is not enough to ensure successful participation by young in local administrations, institutions and youth organizations. Unfortunately, potential initiators often lack experience, personnel and financial resources needed to plan and conduct a successful e-participation project.
The Erasmus+ Strategic Partnership project "DIGY - Digital youth participation made easy" aims to tackle this problem by delivering qualification and capacity building. The online-learning materials designed will be integrated into the OPIN platform, a professional digital youth participation platform that is available in 10 European languages (opin.me). The aim ist o strengthen and enrich the European-wide infrastructure for digital youth participation by delivering self-learning modules:
a vivid community of project initiators and a space for peer-to-peer knowledge exchange and advice on OPIN ("Opin Community and Forum");
high-quality e-learning materials and video trainings, text-based resources and audio materials ("e-Learning Materials and Section");
a Best Practice example section ("Best Practice Living Lab");
also, the navigation and user interface of OPIN will be optimized in order to garantee an easy configuration of the platform ("Re-design of the OPIN Platform").
Youth workers will benefit from a new and better qualification, the number of fairly executed participation projects increases and by this, the inherent potential of youth participation unfolds in all European countries. The results of the project will be developed by a consortium of 7 partners from all over Europe.
Project Coordinator
nexus Institute for Cooperation Management and Interdisciplinary Research, Germany
Project Organisations
Agenzija Zghazagh, Malta
Creativitas, Lithuania
Heart of Slovenia, Slovenia
Youth Horizons, Georgia
Liquid Democracy, Germany
Coalition of Youth Organisations (SEGA), North Macedonia