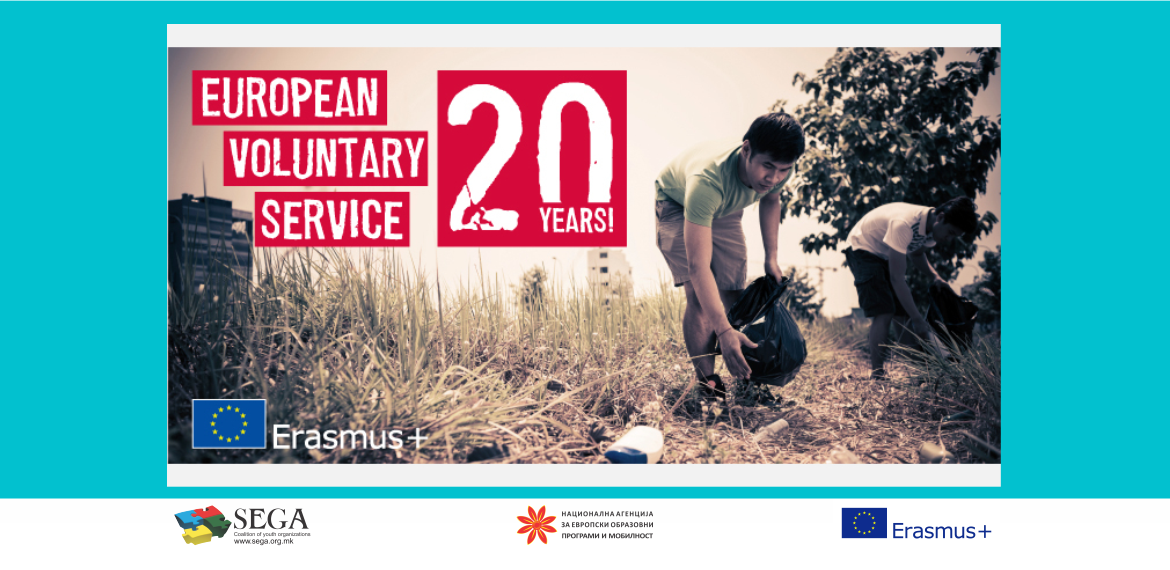 Youth Friendly Mechanism for Information
Start: 01-11-2018 - End: 31-10-2020

Project Reference: 2018-2-MK01-KA125-047234

EU Grant: 17608 EUR
The EVS project named "YOUth FREINDly mechanism for information" is a long term volunteering project with duration of 12 months involving 4 volunteers from France and Turkey in local youth work activities in YIC Prilep, Macedonia. The volunteers will be hosted in two stages: in first stage we will host one volunteer from Turkey and one from France or the period of 6 months.After their 6 months voluntary service we will host two more volunteers from the same countries to continue their EVS activities. The volunteers will be actively involved in daily work services in Youth Information and Counseling center INFO SEGA working on different tasks, activities and projects in Prilep Macedonia. The YIC INFO SEGA Prilep is project from Coalition SEGA and is devoted to inform, educate and counsel young people about various possibilities available for youth (studying abroad, scholarships, volunteering, training and seminars, events, information for employment, and etc) through providing a direct offline and on-line contact with youth.
This project is follow up of the project "Information Access for youth" funded by E+, which was successfully implemented in YIC Prilep with three volunteers from France, Croatia and Bugaria. The presence of EVS volunteers in the center and developing different activities for local youth and children, informing them for different opportunities with new methods (offline and online) and sharing their culture is very important for local population and for everyday work of the center. The origin of this project is connected with the fact that Youth information centers in Macedonia are trying to implement and discover new mechanisms for reaching out the young people and inform them properly about youth possibilities and opportunities in achieving life skills and abilities to become active citizens. The main aim of the project is to develop youth-friendly and accessible mechanisms for youth information for young people living in urban and rural areas through various activities including multicultural activities, ongoing project activities and language improvement. Also, main concentration will be given on the Promotion of different kind of information regarded to actual youth possibilities and opportunities mainly trough online youth information. Through this project we will also develop a special mechanism for informing young people (about youth possibilities and services from new Youth policies like Youth Guarantee scheme) living in rural areas in municipality of Prilep. Therefore, we will ensure equal access to high quality youth information for young people living in rural areas in the area of Prilep. 
Furthermore, the project objective is to promote the importance of the creativity that it has to be on higher level for young people and children trough implementing various activities connected with informal education within local schools and free creative workshops in INFO SEGA. 
Volunteers will learn and promote the traditions and the culture of Macedonia in order to extend the visibility of Macedonia and create a real inter‐cultural exchange. This project will be a meeting point for all young people who want to be familiar with youth possibilities, to learn more about developing creativity and culture by giving them useful information and organizing different activities. In the project the young people will have the possibility to learn the foreign language. There are many types of activities where the volunteers will be involved such as sharing information, promotions to the other young people about services in YIC INFO SEGA, running creative workshops, education workshops for Youth information (recognizing hate speech, equal access for all youth, importance of the YI and etc.) for local young people, conversations and meetings with local youth and local authorities, also meetings with the representatives in Macedonia. There will be open space for the volunteers to implement their ideas to improve the quality of the project and encourage more and more youngsters to be active in the services delivered by them. During these experiences the volunteers as well as the youngsters will have inter-cultural learning in order to have a better understanding in each other culture.