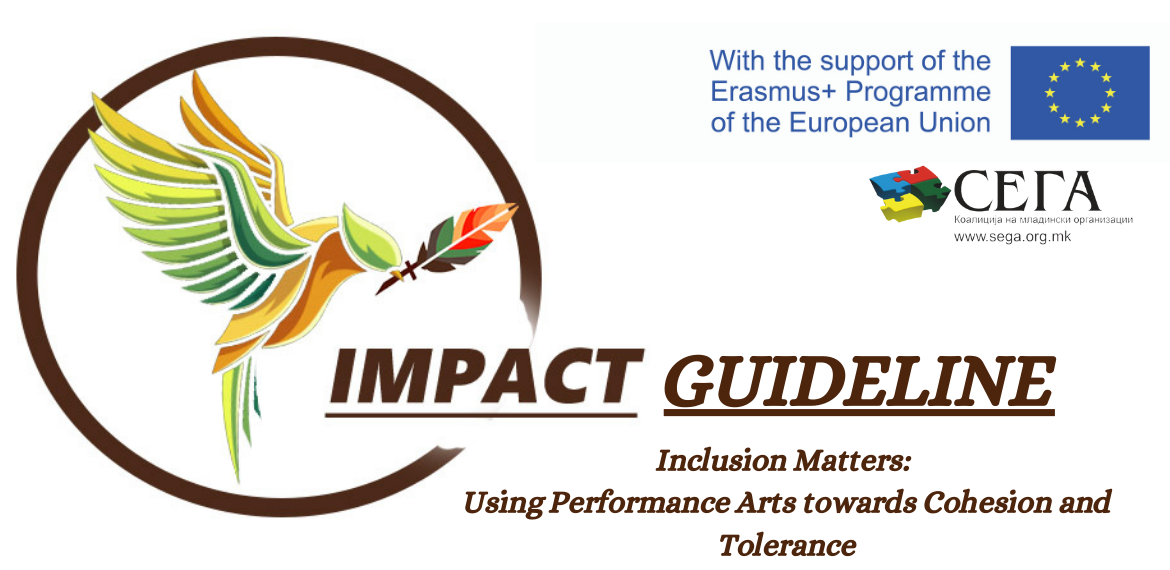 IMPACT Guideline
These guidelines include the results of the IMPACT - Inclusion Matters project! using the performing arts towards cohesion and tolerance and aim to enable the design and implementation of workshops for the social integration of migrants and local citizens, through the use of theater and performing arts .
The guidelines were presented at the final conference, which took place on May 20, which brought together representatives of civil society organizations, theater and other institutions involved in the project.
Among the keynote speakers:
Ib Jespersgaard - Municipality of Vejle
Elizabeth Gregersen - Project Coordinator
Antonella Valmorbida - General Secretary of ALDA
The project made it possible to develop and test in different local contexts an innovative methodology born from the contribution of artists active in the field of social inclusion through the arts and coming from seven different countries: Bosnia and Herzegovina, Denmark, Italy, North Macedonia, Montenegro, Serbia and Slovenia .
The IMPACT project is funded by the Erasmus + program and is implemented by VIFIN - Videnscenter for Integration - Denmark as a main partner, in cooperation with the Coalition of Youth Organizations SEGA - North Macedonia, the European Association for Democracy local - France, La Piccionaia Center for Theater Production - Italy, Local Democracy Agency Nikšić - Montenegro, Local Democracy Agency Mostar - Bosnia and Herzegovina, Association for the Development of Volunteer Work, Novo Mesto - Slovenia and the Urban Development Center - Serbia.