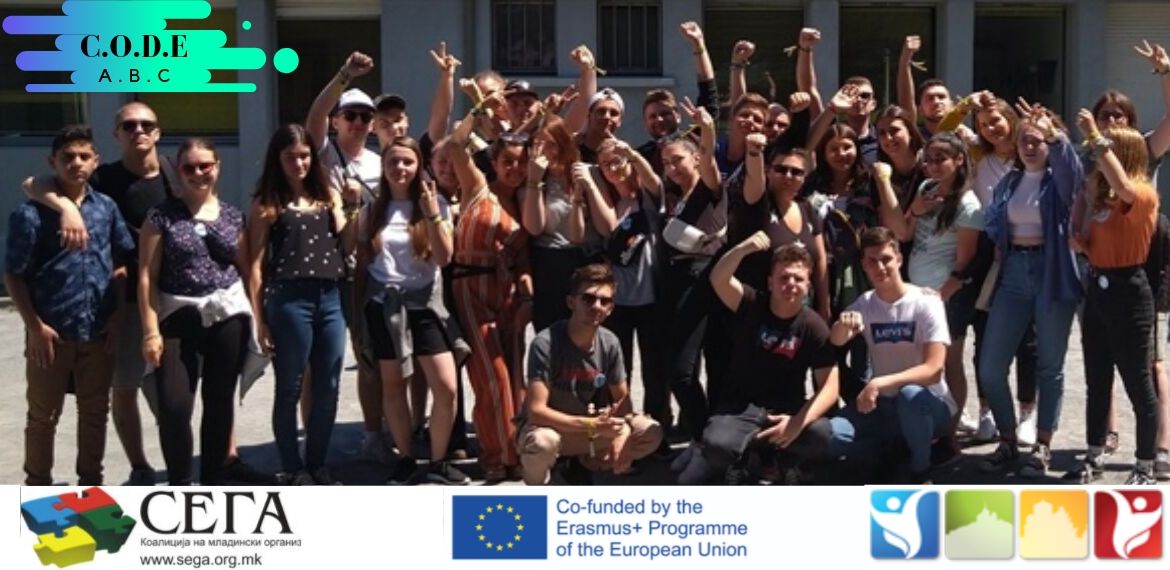 Youth exchange within the project C.O.D.E. abc in Cherbourg France
In the period from July 10 to 17, 2019, an international meeting of young people from Germany, France and Northern Macedonia took place in Cherbourg, France.
The exchange was attended by thirty young participants aged 14 to 18 years. Through a variety of programs, young people had the opportunity to exchange experience, to debate, to get to know each other and to overcome cultural differences. Workshops on European Citizenship and Human Rights were organized.
This activity is organized within the framework of the European project C.O.D.E aBc, in partnership with the French - German Youth Office OFFICE and the cooperation program between Normandy and Macedonia.
The next two events are scheduled to end in July 2019 in Erfurt, Germany, and the next summer in Macedonia.
---