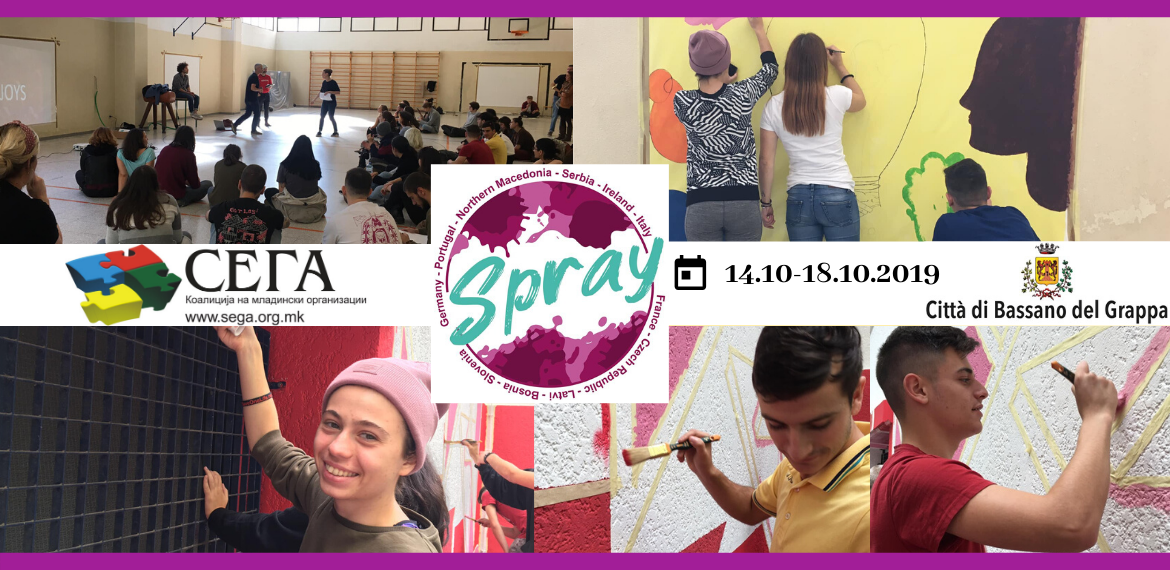 Four participants and one coordinator from SEGA are attending on intercultural exchange of the project SPRAY in Bassano del Grappa, Italy
Four participants from Prilep and one coordinator from Coalition SEGA are on intercultural exchange in the city of Bassano del Grappa in Italy, as part of the Spray Bassano project (SPace Regeneration through Art by Youth).
They went through several sessions to get acquainted with what to expect, and have already begun their activities - Canvas and Wall Drawing on the topic of Inclusion.
SPRAY is an Erasmus Plus project which responds to the need of regenerating degraded quarters in both urban and social terms, by using art and, specifically, street art. It empowers young citizens to take up the renewal of their own town through a bottom-up approach, while inverting the perspective associating graffiti with vandalism and the disfigurement of public spaces. By capitalising on experiences, techniques and knowledge at the European level, the proposal aims at testing the interconnection between contemporary arts and social complexity of degraded quarters to transform them in sustainable urban hubs.
---