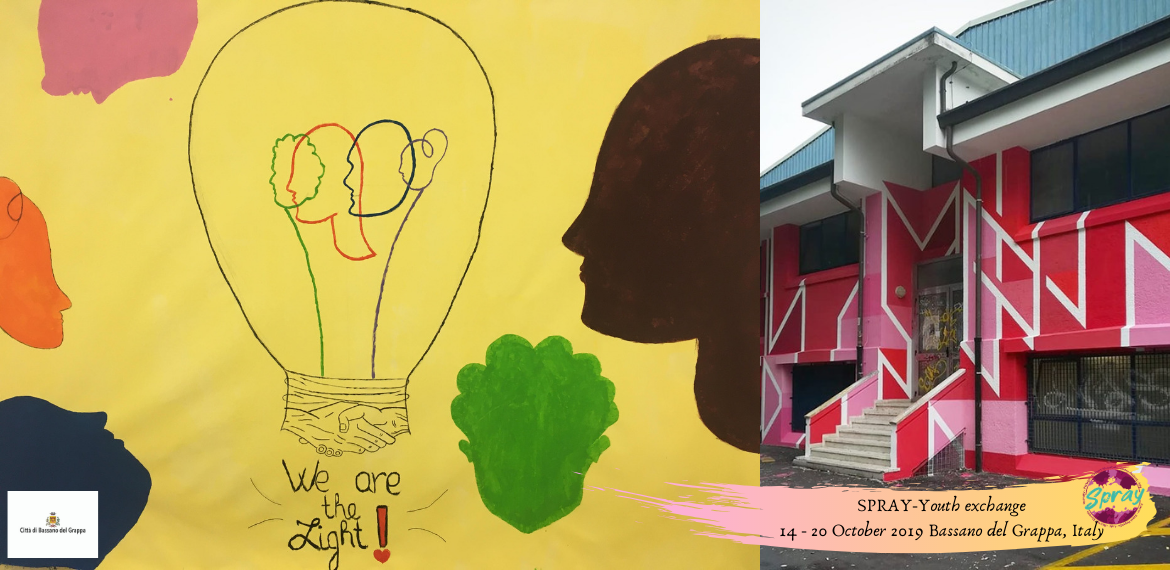 SPRAY - Youth Exchange
From 14th to 20th October 2019, four participants from Prilep together with a mentor from the Coalition of youth organizations SEGA participated in a youth exchange in Bassano del Grappa, Italy, under the SPRAY project (SPace Regeneration through Art by Youth).
The group spent a week participating in the activities foreseen within the project. Spray's participants started a morning with a Dance Well class led by Selamawit Biruk, international artist based in Bassano, participated in a working sessions in groups, painting the Wall and the Canvas with the street artist Cristian Joys Bovo and the painter Manuel Pablo Pace.
After finishing the Canvas, the artworks were able to be seen at the InformaGiovani in Bassano del Grappa. Also, there is a new wall at Palestra Brocchi, designed by Cristian Joys Bovo and created with the SPRAY participants!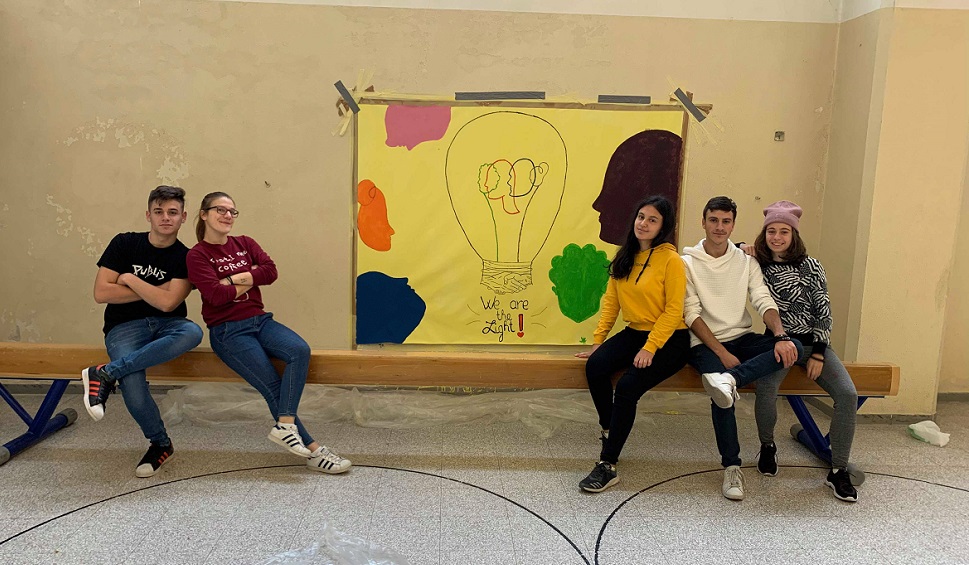 SPRAY is an Erasmus Plus project which responds to the need of regenerating degraded quarters in both urban and social terms, by using art and, specifically, street art. It empowers young citizens to take up the renewal of their own town through a bottom-up approach, while inverting the perspective associating graffiti with vandalism and the disfigurement of public spaces.
By capitalising on experiences, techniques and knowledge at the European level, the proposal aims at testing the interconnection between contemporary arts and social complexity of degraded quarters to transform them in sustainable urban hubs.
---