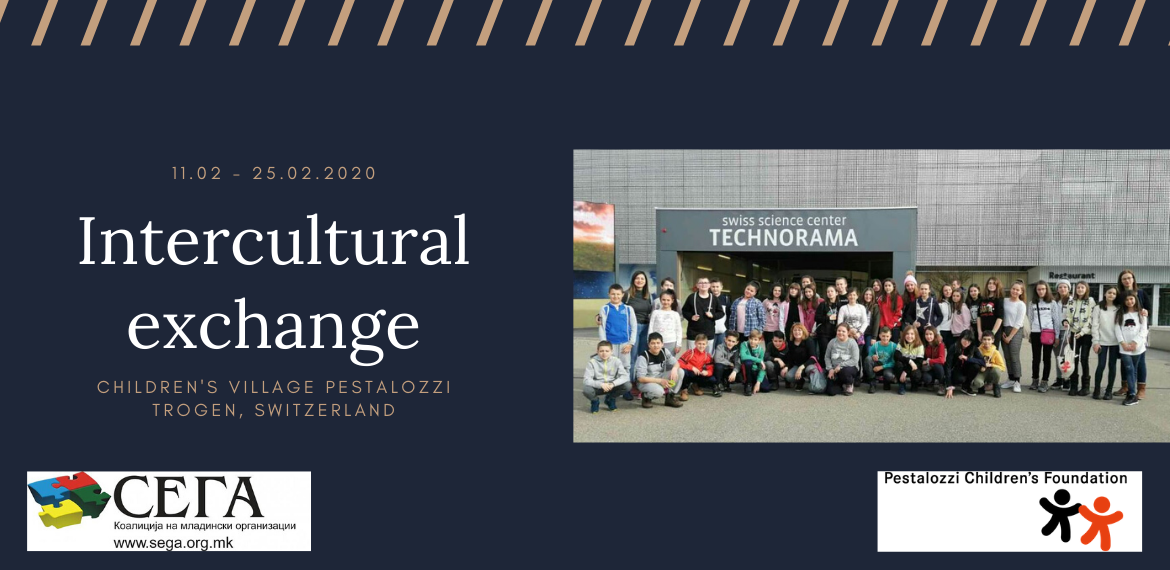 Intercultural Exchange in Children's village Pestalozzi - Trogen, Switzerland
Currently, an intercultural exchange is taking place in the Children's Village of Pestalozzi
in Trogen - Switzerland. The exchange runs from February 11 to 25.
40 students from the primary schools "Kocho Racin" and "Kliment Ohridski" from Prilep, together with 6 teachers from the schools, participate in the exchange, where through non-formal education students learn about children's rights, identity, anti-discrimination.
During the weekends, participants will visit the cities of Zurich and Lucerne, as well as visit the top of Santis der Berg and the Swiss Technorama Science Museum.
The intercultural exchange is part of the project "Implementation of the Convention on the Rights of the Child in Macedonia" implemented by the Coalition of youth organizations SEGA with the support of the Pestalozzi Children's Foundation.
---