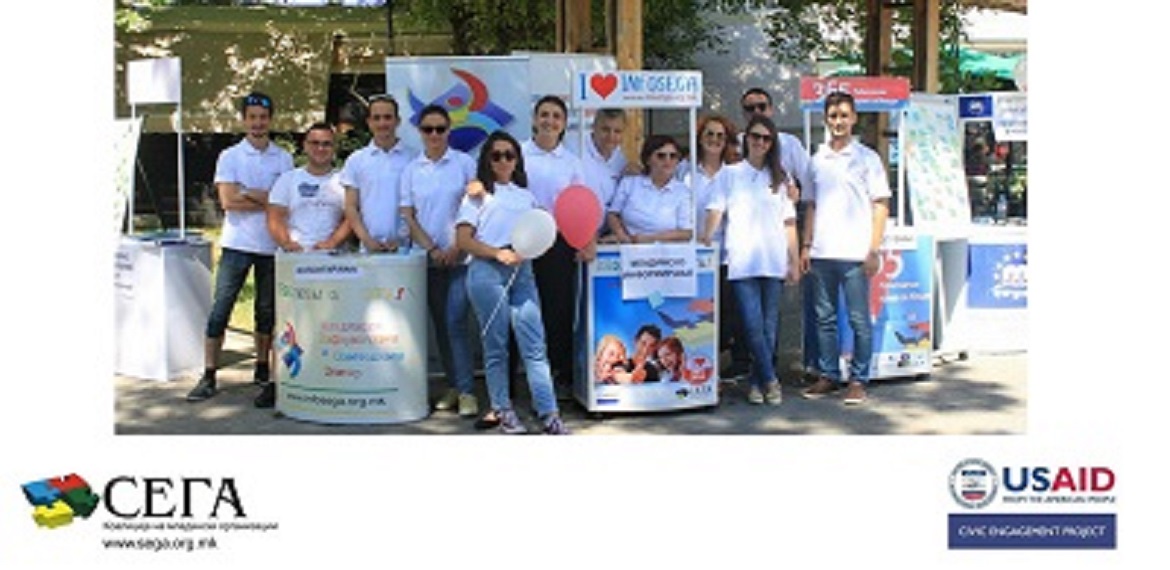 Open Forum for Citizens - Civil Society Week
On June 20, 2018, in Prilep
( near the city clock), the event "Open Forum with the Citizens" was organized. The main reason for the implementation of the event was to strengthen the trust between the citizens and the civil society organizations, clarifying the role of the civil society organizations and to increase the reputation of CSOs on a local and national level.
The main goals of the event were the following:
1) To promote the achievements of CSOs among local citizens, interact with the citizens, present the results, etc.
2) Forum of national and local youth youth NGOs in order to present and discuss their work with local citizens on the following topics: Open Government Partnership; The role of civil society organizations and youth employment; The Role of CSOs in Career Guidance and Counseling; The role of CSOs in education reform; Citizens' participation; Volunteering and Youth Information.
The activities are implemented within the Civil Society Week, in the period from 18 - 23 June 2018 with the support of USAID (Citizen Participation Project).
Next event organized by Coalition SEGA within the Civil Society Week is a panel discussion on the topic "Youth and Media", which will be held on June 22, 2018, at the premises of the European University in Skopje starting at 12:00h.
---