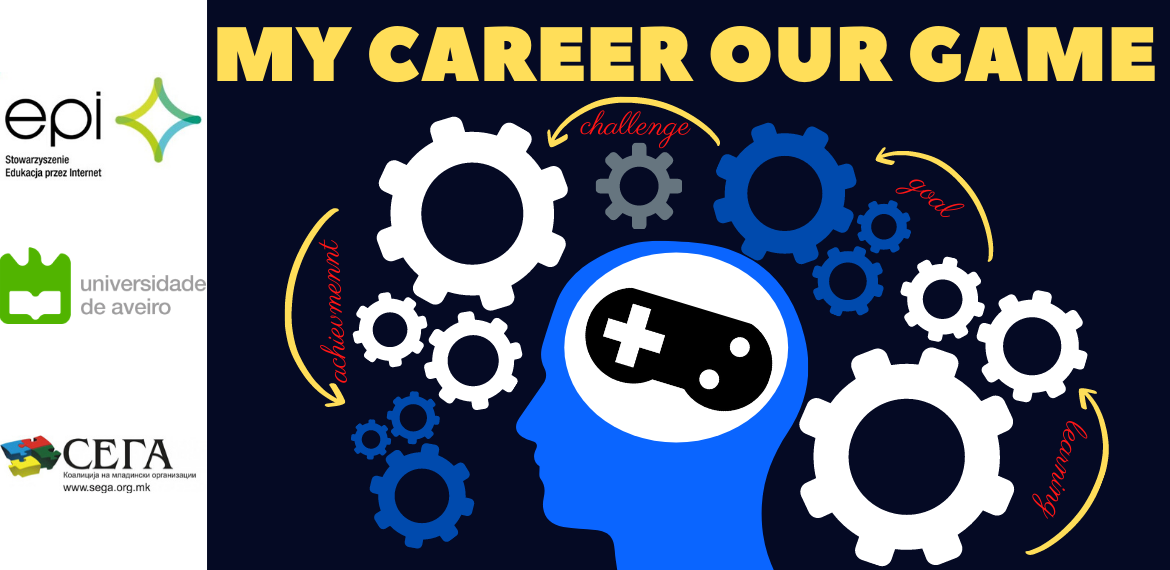 Coalition SEGA Started the Project "My Career Our Game"
Coalition of youth organizations SEGA in partnership with
Association Education by the Internet from Poland (Stowarzyszenie Edukacja przez Internet) and University of Aveiro from Portugal, started to implement the project "My Career Our Game" which is funded by the Polish National Agency through ERASMUS+ programme within Key Action 2, Cooperation for innovation and exchange of good practices.
Through the project "My Career Our Game", consortium will work on innovative approach in developing early career guidance methodology through gamification as youth friendly approach for prevention of NEET. Learning of the experiences of different European countries will be crucial in delivering the innovative outputs of this project.
The overall aim is to increase quality of youth work in preventing NEET in Europe, and the project will strive to achieve introducing innovative early career guidance methodology as a sustainable tool for prevention of young people becoming NEET.
"My Career Our Game" will be implemented in the period of 01.06.2020 – 30.11.2021.
---