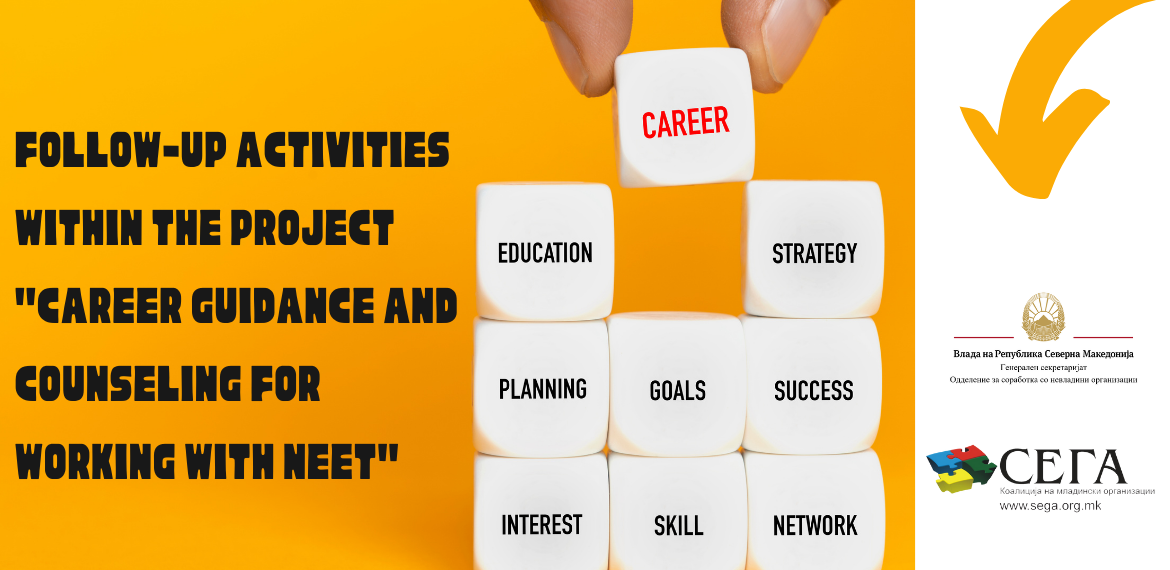 Follow-up Activities Within the Project "Career Guidance and Counseling for Working with NEET"
Within the project Career guidance and counseling for working with NEET 5 organizations (Fondacija Fokus - Veles, Inkluzija - Ohrid, Innova Lab - Bitola, Roma Progress - Skopje, Romano Chachipe - Skopje) working with young people successfully implemented the follow-up activities
and implemented the Action Plans that they prepared during the training.
Each organization included 30 young people, where Career guidance and counseling workshops were conducted through individual and group meetings.
Follow-up activities are underway from the other youth organizations that were present at the training.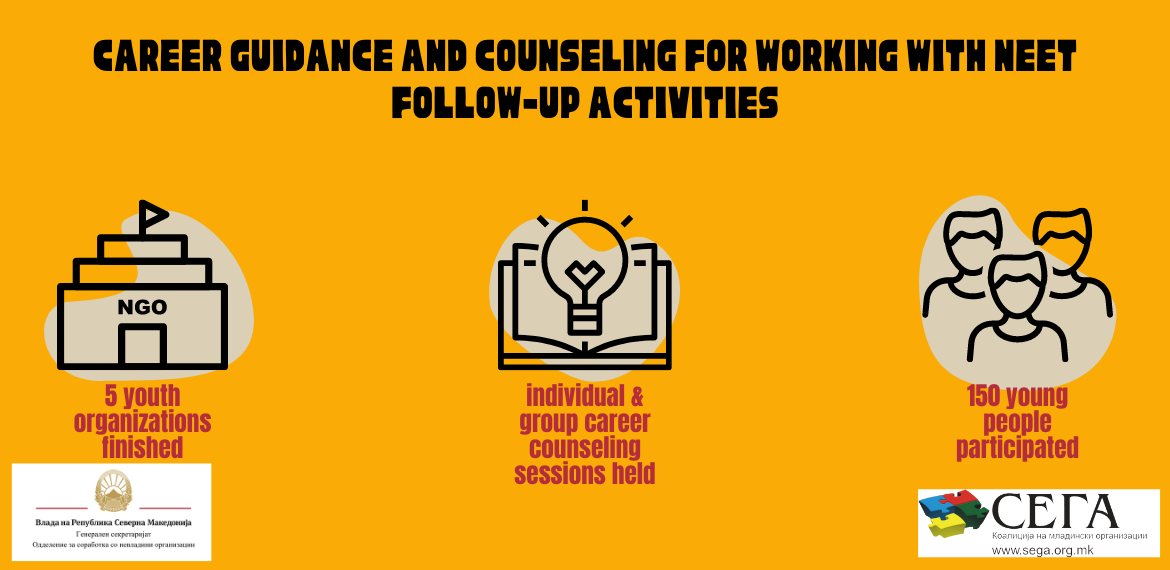 The project "Creating a career path in accordance with the labor market" is financially supported by the General Secretariat of the Government of the Republic of North Macedonia, through the Program for financial support of associations and foundations. 
---