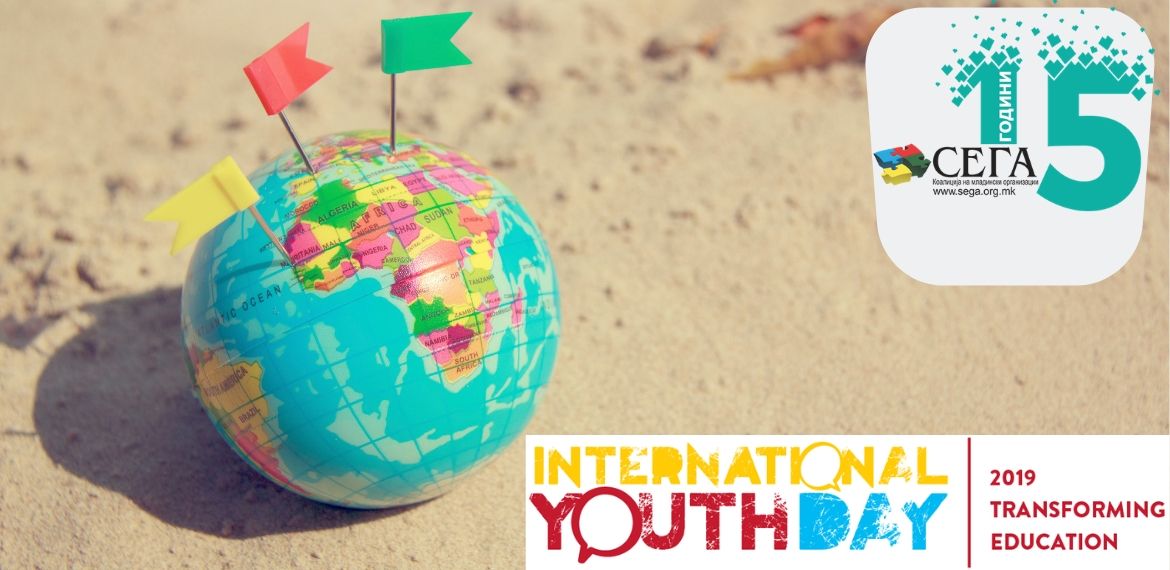 Happy International Youth Day 2019
International Youth Day is a day to draw attention to the cultural and legal problems of young people. This day is an opportunity to turn our attention to youth issues around the world. Concerts, workshops, cultural events and meetings with representatives of national and local authorities and youth organizations are held throughout the day.
The United Nations theme for International Youth Day 2019, Transforming Education, highlights efforts to make education more relevant and inclusive for all young people. The aim is to provide inclusive and equitable quality education and to promote lifelong learning opportunities for all. International Youth Day 2019 will examine how Governments, youth and youth-focused organizations, as well as other stakeholders, are transforming education and how these efforts contribute to achieving the 2030 Agenda for Sustainable Development.
Statistics remind us that significant transformations are still needed to make education systems more inclusive and accessible:
Only 10% of people have completed secondary education in low-income countries;
40% of young people do not learn a language that they speak or fully understand;
over 75% of refugees do not go to high school.
In addition, young people with disabilities, young women, young people belonging to vulnerable groups or vulnerable situations, etc., face additional challenges in accessing education.
Achieving more relevant, equitable and inclusive education is key to achieving sustainable development. Education plays a key role in accelerating progress, be it eradication of poverty, good health, gender equality, decent work and growth, reduced inequalities, climate change or building peaceful societies.
Engaging young people is crucial to getting a more relevant, equitable and inclusive education. Youth-led organizations are transforming education through partnerships with governments, educational institutions and other stakeholders, lobbying and advocating for education policies and developing additional training programs. Youth-led organizations tackle barriers to youth based on economic status, ethnicity, gender and other characteristics; update school education plans and curricula, including lessons on peace, justice and the environment and climate change, among many other areas. Engaging young people is essential to transforming education.
---