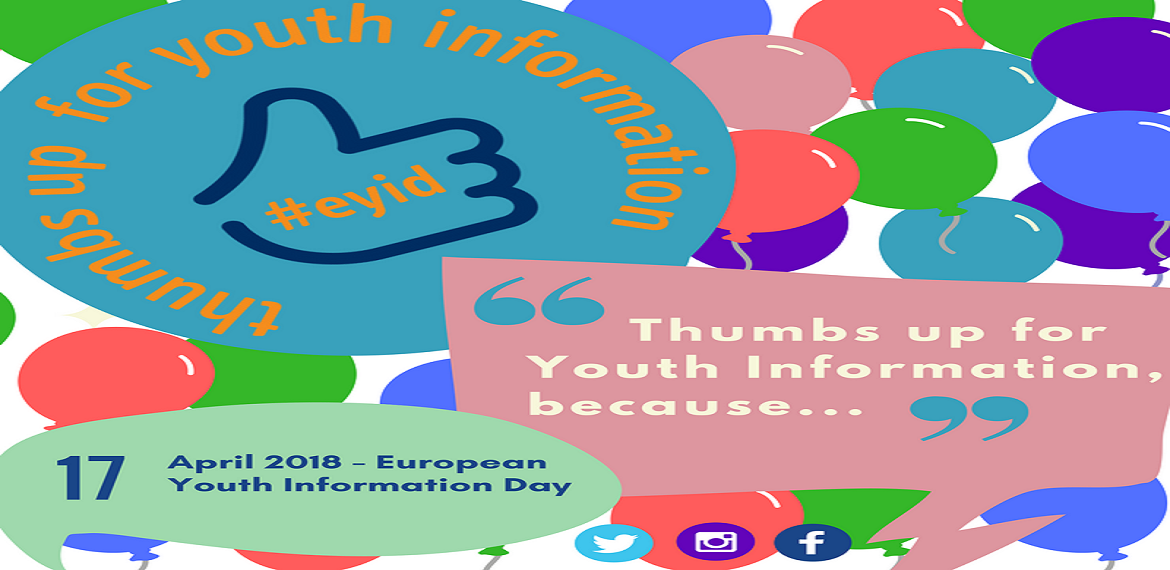 European Youth Information Day celebrated (April 17th)
This event is part of the project "Youth Information Centers fit to NEET" implemented by the Coalition SEGA in partnership with UMKI from Croatia and AEI from Poland. Partner organizations are working on an innovative approach in identifying youth information models
that will correspond to the needs of the youth of the NEET group. (Young people in the NEET group are people aged 15-30 who are neither in the educational process, nor in the working relationship, nor in the process of some kind of training).
Zoran Ilieski, Executive Director of the Coalition SEGA: "This conference will bring new experiences and practices for NEET youth groups in Macedonia, with which the Coalition SEGA wants to provide a significant contribution to the implementation of the Youth Guarantee in Macedonia or measures to support the employment of young people.
Percentage of research:
Young people want to be informed Online.  91% of respondents have internet access and want to be informed through web pages and social networks. To 59%, no one provided information on employment, training and education.
Kamil Stanos, Municipality of Starahovice, Poland: "I strongly believe that the project implemented by non-governmental organizations from Macedonia, Croatia and Poland is a major step towards improving the situation of young people in the labor market. The key is that they have begun a comprehensive analysis of the situation of the youth group NEET, which is important because there are very few reliable studies on this topic in our countries. This will enable the development of specific tools tailored to the needs of young people that will use them in the future, such as new technologies. I am currently working in the local administration in one of Poland's best social rehabilitation projects, where young people are key partners for us. I am sure that the recommendations of this project will be useful for us too. "
Dragana Tokovich, Project Coordinator UMKI, Croatia: "partner organization from Croatia, the Regional Youth Info Center in Rijeka also conducted a survey which showed that young people in the NEET situation are hardly available population.
Unfortunately, in Croatia we are facing the departure of young people from the country precisely because of a job search. There is a clear need to introduce an innovative approach that will provide youth from the NEETs group who will provide the necessary information and increase their chances of employment and will remain to live in their country. "
The project "YIC Fit to NEET" aims to increase the quality of youth work in addressing the needs of NEET in Europe, as well as to introduce and apply an innovative youth information approach to the active involvement of NEET in the society. The project is implemented by  Coalition SEGA in partnership with AIE from Poland and UMKI from Croatia with the support of the National Agency for European Educational Programs and Mobility through the Erasmus + Program, Key Action 2: Strategic Partnerships in the field of youth.
---