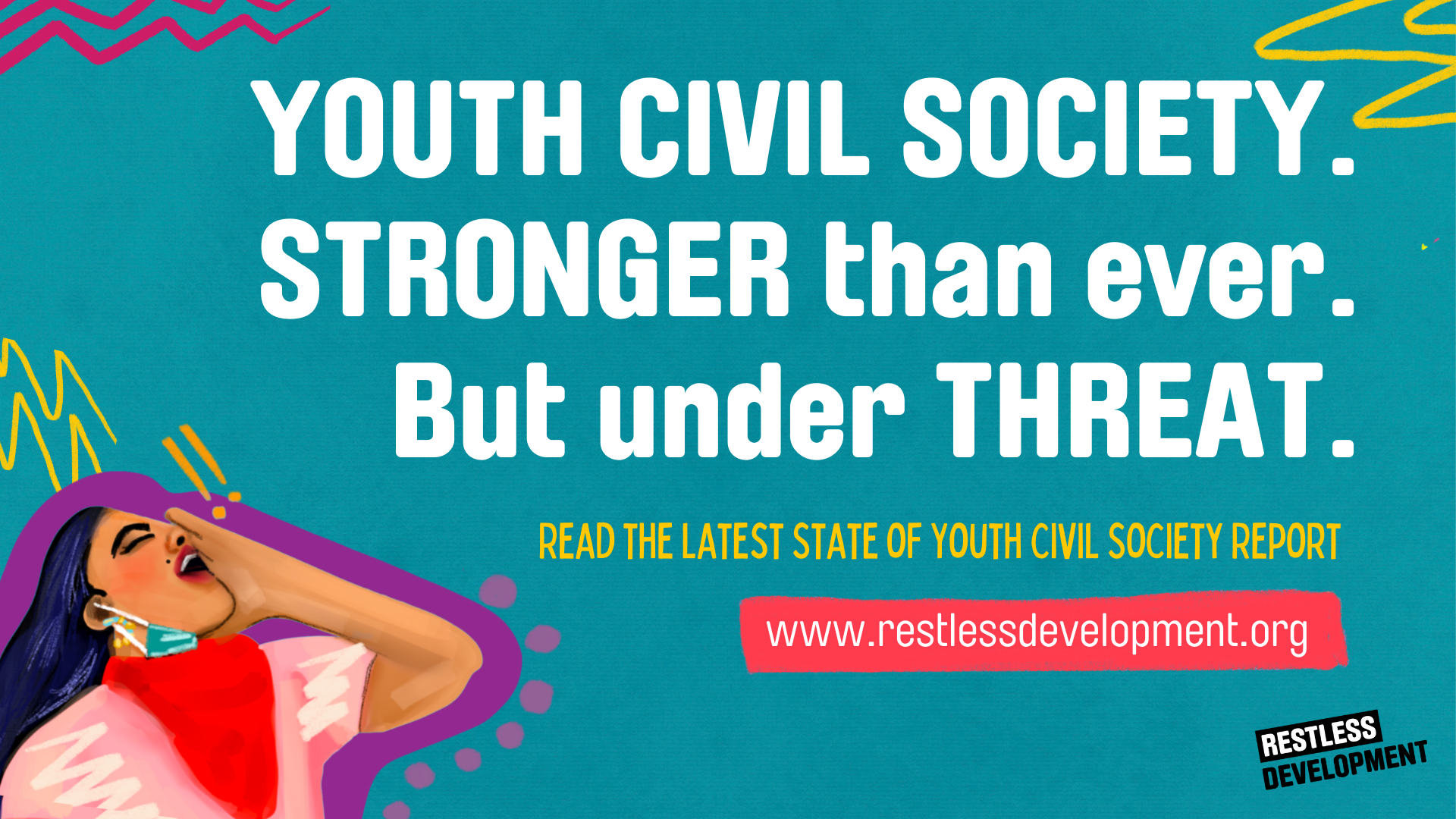 Youth organisations and groups have been a lifeline in crises but are under threat, says new report
Youth organizations and groups are both threatened and offer a critical alternative to addressing global crises and injustices of today.
That's according to the latest State of Youth Civil Society Report: Youth Power in the Pandemic, which explores the challenges and triumphs of youth civil society today. 
The report brings fresh perspective to how young people are leading change across the globe, compiled and written by young leaders themselves who share their first hand experiences, challenges and the support needed to help youth civil society thrive.  
The global report, which was coordinated by youth organization Restless Development and the Development Alternative, spans more than 800 youth civil society organizations in 87 countries, including Fridays for Future, FRIDA, and the #EndSARS movement.
The report recommends what's needed to ensure a thriving, vibrant youth civil society that means communities are best able to adapt and respond to the current global crises.
Key findings:
The report finds that youth civil society is under threat,

with nearly 75% of the organizations surveyed facing funding cuts

that significantly hamper their ability to create change.




  

The overwhelming majority (93%) said that their organizations

or groups had to change because of the pandemic, including losing staff and cutting projects





In addition they have faced

unprecedented emotional and physical stress

, made worse by multiple crises including the climate crisis, the pandemic and unemployment.





The report shows youth civil society is anything but weak,

with nearly half of organizations (47%) saying they believe youth civil society is stronger than ever before.
 

The rejection of traditional power is what's led to a stronger, more powerful youth civil society - despite the numerous challenges. Compared to civil society more broadly, youth civil society is able to be more innovative and take more risks because

they are more likely to reject traditional, top-down approaches in favor of creative, community-led organizing. 
LINK to Embargoed Report including executive summary.
---