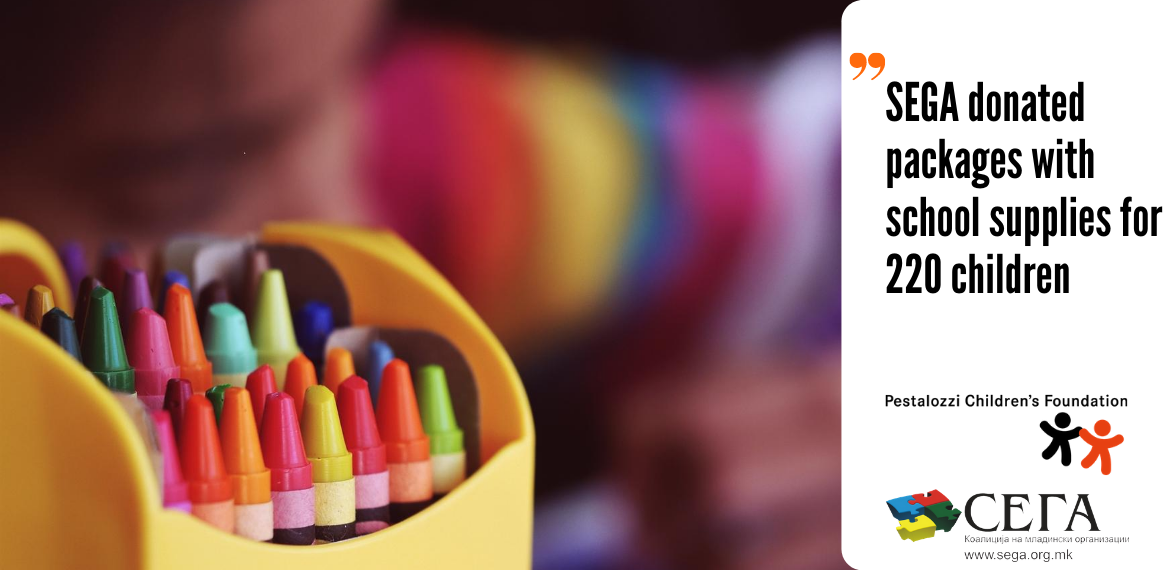 Donation of 220 Packages with School Supplies for Children from Socially Vulnerable Category in the Primary Schools "Koco Racin", "Dobre Jovanoski" and "St. Kliment Ohridski"
Coalition of youth organizations SEGA donated packages with school supplies for 220 children from the primary schools
"Koco Racin", "Dobre Jovanoski" and "St. Kliment Ohridski" in Prilep. The school supplies contained school backpacks, basic supplies for students and disinfectants.
The purpose of this donation was to provide support to children from socially vulnerable categories for a successful start to the new school year 2020/21, taking into account the new measures for protection in attending classes.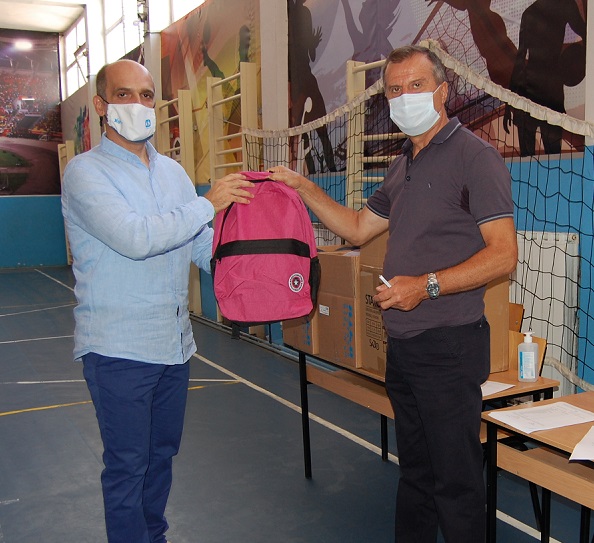 We hope that with this donation we will contribute to the students and their families to easily cope with the challenges brought by the beginning of the new school year. The packages also contain disinfectants that will enable the students to maintain the highest level of protection against the spread of COVID-19 virus.
This donation is part of the project "Alternative Report on the Convention on the Rights of the Child in the Republic of Northern Macedonia", supported by the Children's Foundation Pestalozzi.
---