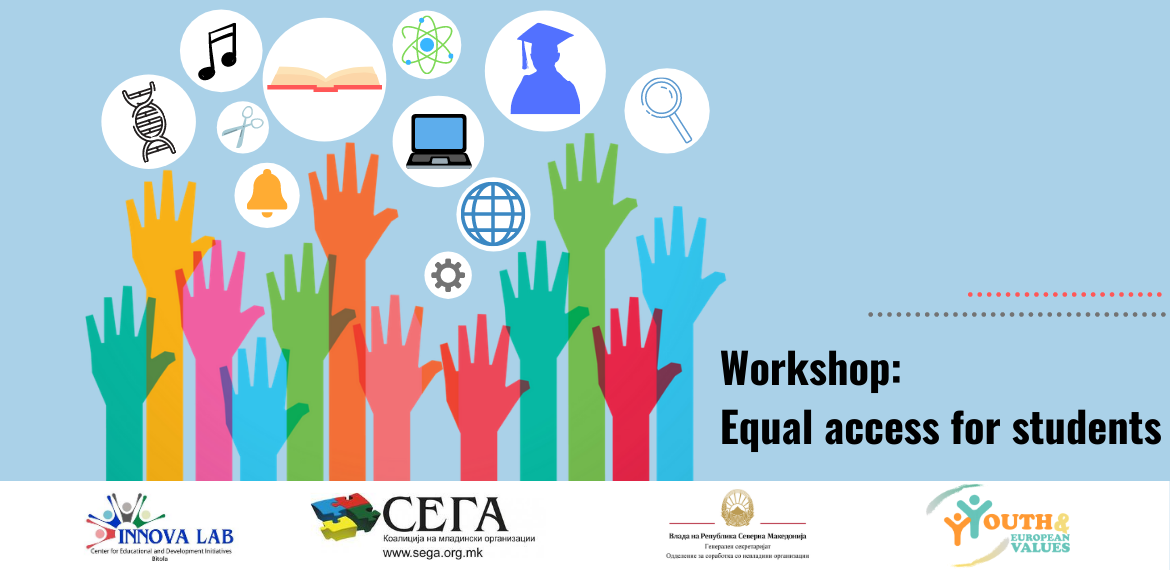 Innova Lab Bitola: Coffee Discussion on the Topic "Equal Access for Students"
The Center for Educational and Development Initiatives Inova Lab Bitola
in cooperation with the University Student Assembly UKLO-Bitola on 26 August 2020 organized a coffee discussion on Equal access for students.
* In accordance with the Covid19 protection recommendations, the activity took place outdoors by keeping a distance and wearing masks provided by the organization.
You can view more on this link.
Coalition of youth organizations SEGA is implementing the project Youth and EU Values which is funded by the Program for financing the program activities of the associations and foundations for 2019, of the Government of the Republic of Macedonia - General Secretariat, Department for Cooperation with NGOs.
---