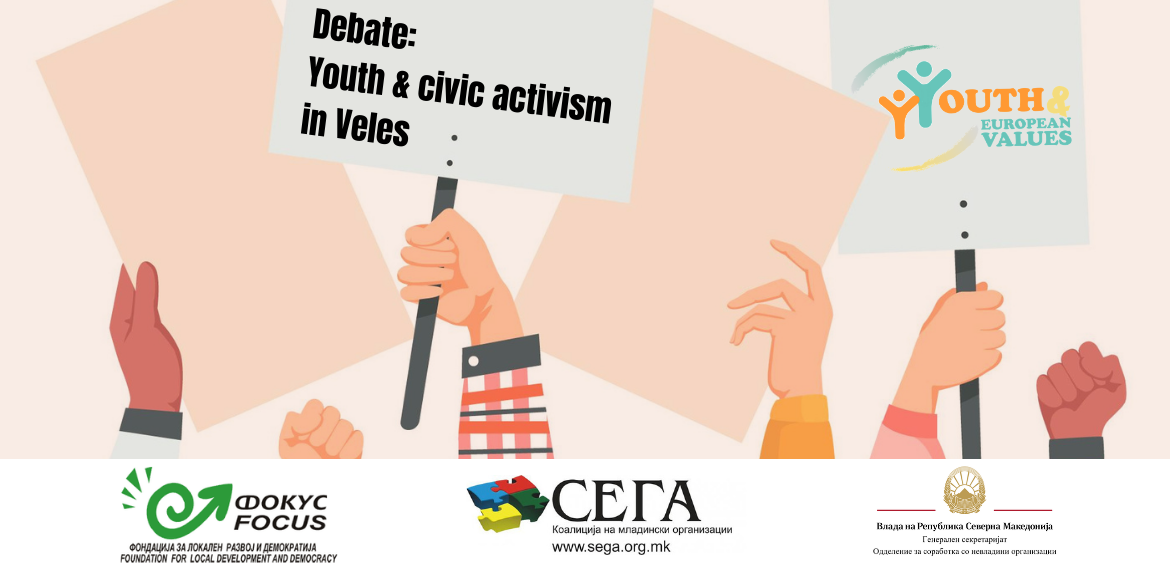 Foundation Fokus - Veles: Debate on the Topic Youth and Civic Activism in Veles
On September 10, 2020, Focus Foundation from Veles in the school yard of the "Kocho Racin High School" held a debate
on "Youth and civic activism in Veles."
The debate focused on the knowledge of young people in Veles about civic activism, which is one of the most traditional European values. There was a debate on the topic: "What Veles needs for greater civic activism among high school students" and opinions were shared on personal motivation and readiness how young people can help their city or the local community in which they live.
You can view more on this link.
Coalition of youth organizations SEGA is implementing the project Youth and EU Values which is funded by the Program for financing the program activities of the associations and foundations for 2019, of the Government of the Republic of Macedonia - General Secretariat, Department for Cooperation with NGOs.
---