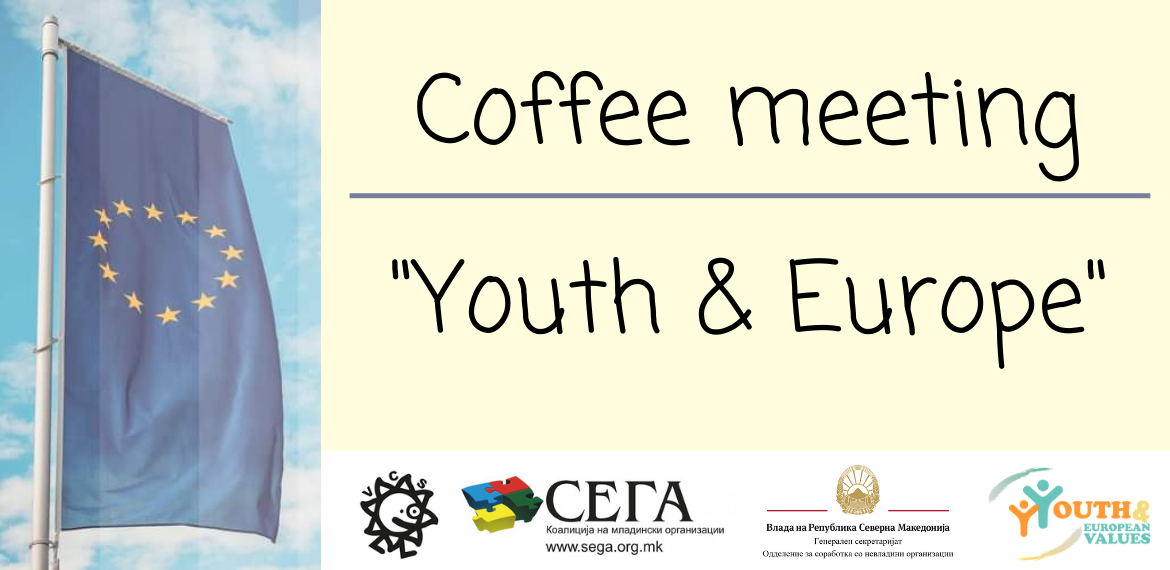 Volunteers Centre Skopje: Coffee Meeting on the Topic Youth & Europe
Volunteers Centre Skopje on 15th of September in open space of Beertija Pub held a coffee meeting on the topic "Youth and Europe"
as part of the project "Youth and the European Values".
The event was visited by young people, and it was led by the volunteers Josip Gegaj and Ognen Anchevski. A short quiz was organized on the topic European Union and European Values, which was followed by presentations of ESC volunteers from the organization. During the presentation and after it finished, there was a discussion and questions, and opinions and experiences were shared among the presenters, volunteers and participants.
All protocols and recommendations related to the Covid-19 were applied at the event.
Coalition of youth organizations SEGA is implementing the project Youth and EU Values which is funded by the Program for financing the program activities of the associations and foundations for 2019, of the Government of the Republic of Macedonia - General Secretariat, Department for Cooperation with NGOs.
---