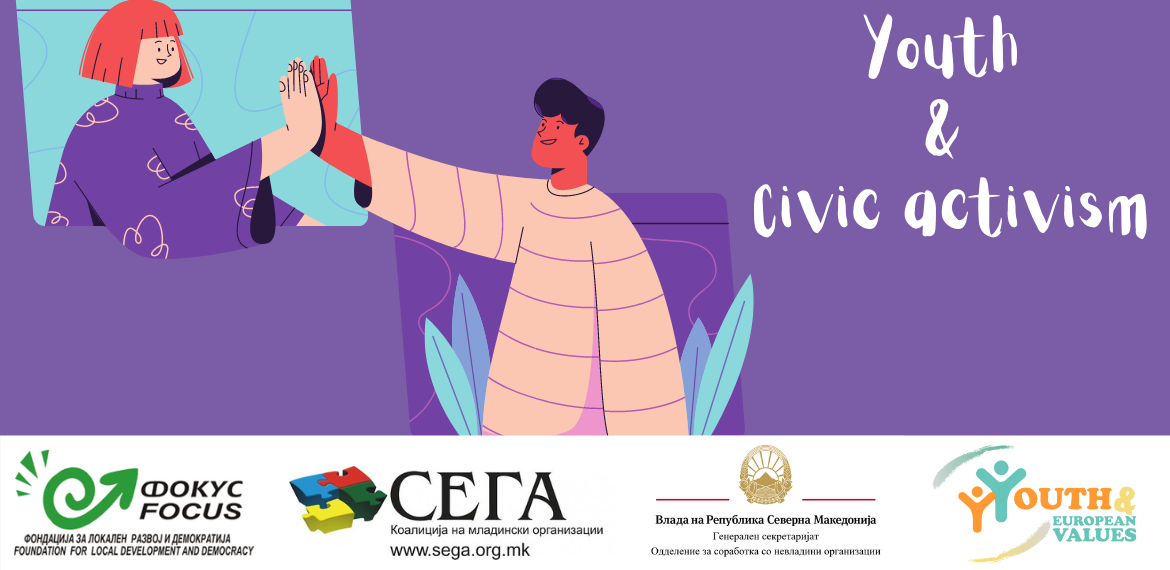 Foundation Fokus - Veles: Youth and Civic Activism
On September 21, 2020, high school students from Veles on the plateau in front of the National Theater "Jordan Hadzi Konstantinov - Dzinot" debated
on the topic "Youth and civic activism" with a commitment to volunteering. They presented ten proposed priorities, which will be submitted to the Mayor of Veles, Ace Kovski and representatives of the Department of Public Works and with which they plan to debate on "What Veles needs for greater civic activism of high school students."
They urgently asked them to form a Youth Council of the Municipality of Veles, to survey and declare a high school model of teaching in conditions of Kovid-19, equipped high schools with lockers for student equipment, modern inventory, cabinets, elevators for people with disabilities and renovated toilets with personal hygiene items, especially for girls' personal hygiene, renovation and beautification of schoolyards and parks (planting parks with lavender, tulips and other flower arrangements), campaign against racial, ethnic, religious and other insults, afforestation around the city, bicycle paths for Veles-Eco city, increased police control against the sale of narcotics, high school communities tailored to high school and high school students to become the most important volunteers in the local community.
Coalition of youth organizations SEGA is implementing the project Youth and EU Values which is funded by the Program for financing the program activities of the associations and foundations for 2019, of the Government of the Republic of Macedonia - General Secretariat, Department for Cooperation with NGOs.
---