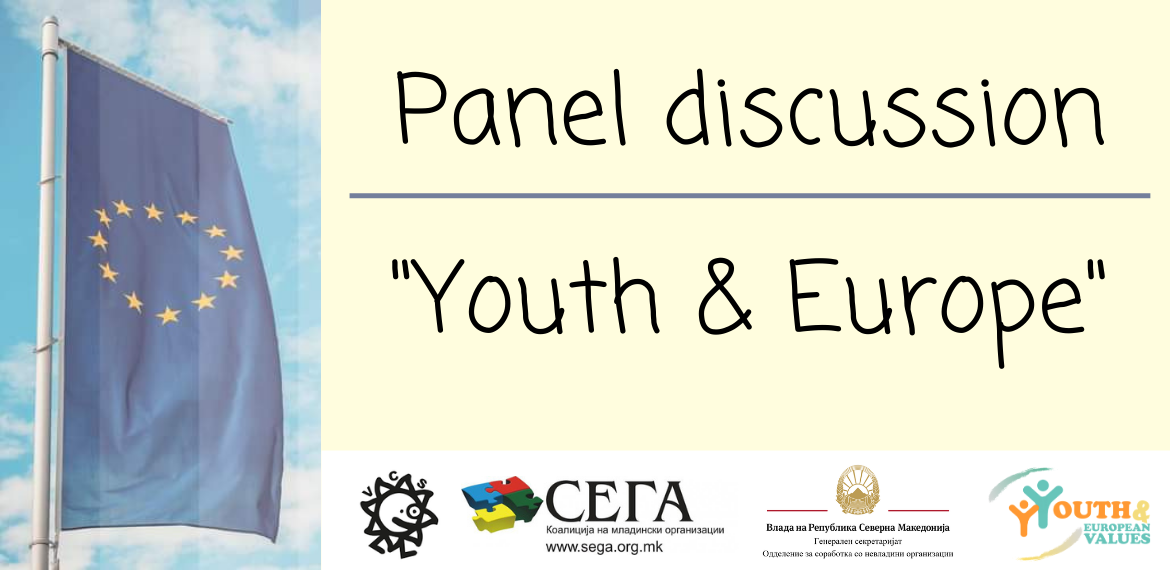 Volunteers Centre Skopje: Panel Discussion "Youth and Europe"
Volunteers Centre Skopje on 22th of September, 2020 in the premises of Municipality of Kisela Voda – Skopje held a panel discussion on the topic "Youth and Europe"
as part of the project "Youth and the European Values".
Andrej Naumovski, a project coordinator in VCS, was the moderator of the event, and the panelists including representatives from the Ministry of Education and Science, Agency of Youth and Sport, Municipality of Kisela Voda, the non-governmental organization European Policy Institute (EPI) and the youth activist Dario Korolija.
Josip Gegaj, a volunteer from VCS, gave a presentation about the activities and the results of the project so far. The panelists presented the programs and activities of their organizations connected to the promotion of European values, while the activist Dario presented his personal experience with European projects. After the end of the presentations, there was a discussion, questions and exchange of opinions and ideas with the panelists and the participants.
You can view more on this link.
Coalition of youth organizations SEGA is implementing the project Youth and EU Values which is funded by the Program for financing the program activities of the associations and foundations for 2019, of the Government of the Republic of Macedonia - General Secretariat, Department for Cooperation with NGOs.
---