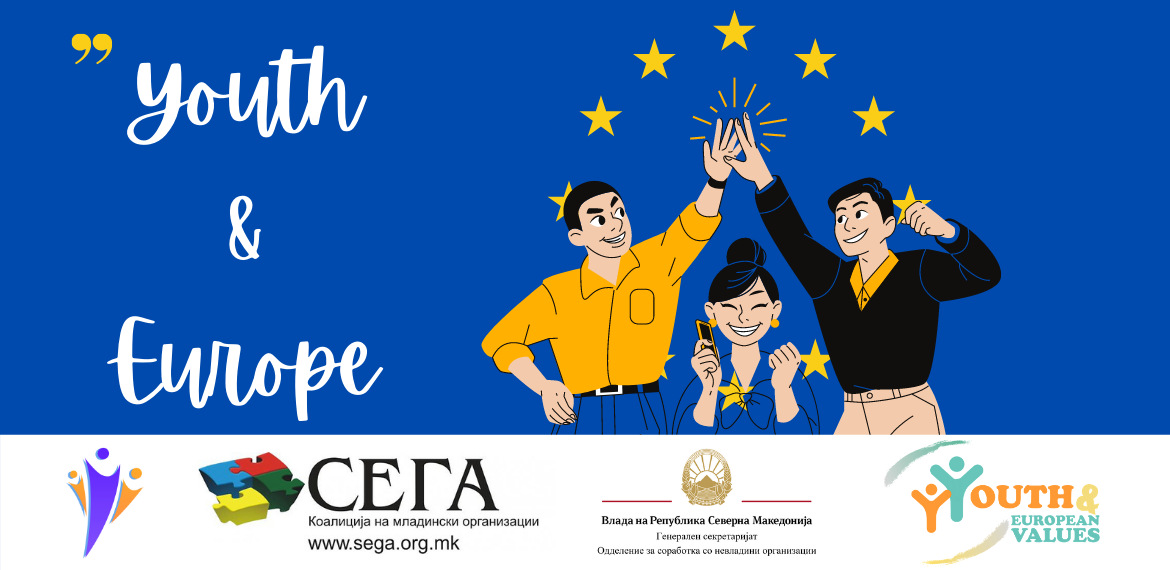 Interactive - Bitola: Panel Discussion on the Topic "Youth and Europe"
The Association for International Youth Cooperation Interactive - Bitola on September 29, 2020, in the premises of Hotel Theater - Bitola held a panel discussion
on the topic "Youth and Europe" as part of the project Youth and European Values.
The moderator of the event was Martin Nikolovski, President of Interactive - Bitola, and the panelist was a regular prof. Dr. Monika Markovska.
At the panel discussion in which all present took an active part, the activities of the association Interactive - Bitola related to the promotion of European values were presented, while the participants shared their experiences for the Erasmus + program. After the discussion, the participants exchanged views and ideas in the field of youth participation and policies in Macedonia and Europe.
11 young people from Bitola took part in the event. It was held indoors with respect to the physical distance between the participants as well as wearing protective masks.
You can view more on this link.
Coalition of youth organizations SEGA is implementing the project Youth and EU Values which is funded by the Program for financing the program activities of the associations and foundations for 2019, of the Government of the Republic of Macedonia - General Secretariat, Department for Cooperation with NGOs.
---