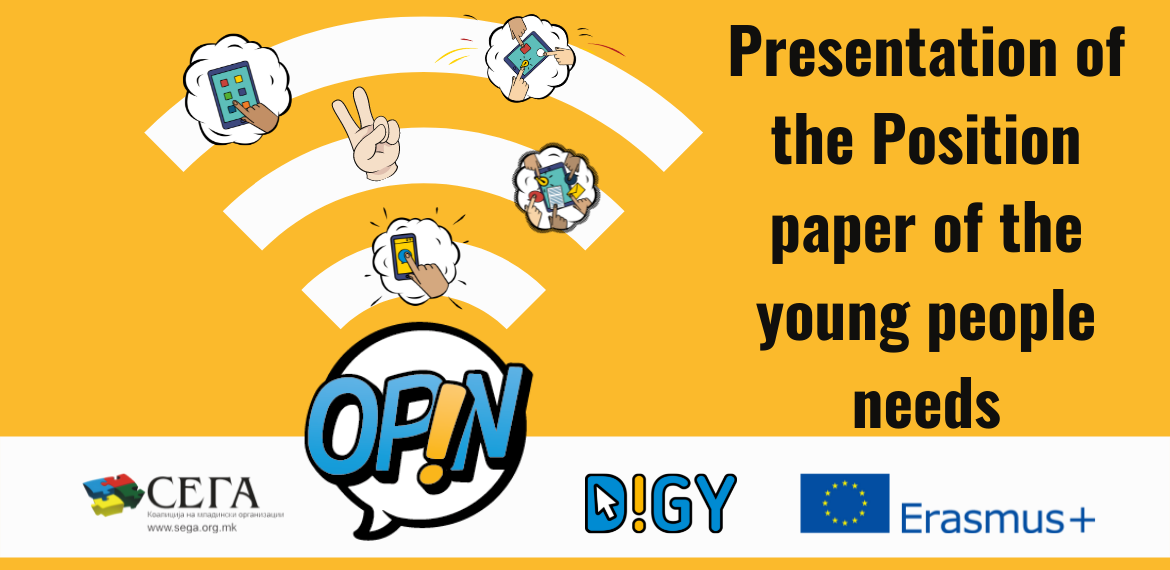 Presentation of the Position Paper of the Young People Needs
On 6 of September in the premises of Coalition SEGA an event was held for a presentation of a Position Paper
from young people to improve living conditions in the Municipality of Prilep. 
The purpose of the event was to present a Position Paper from young people at the local level to political parties and decision makers in order to create their programs for the upcoming local elections 2021 according to the needs of young people. The event was attended by representatives of the Municipal Council Prilep and local youth who participated in the project activities.
You can see the Position Paper on the following link.
---