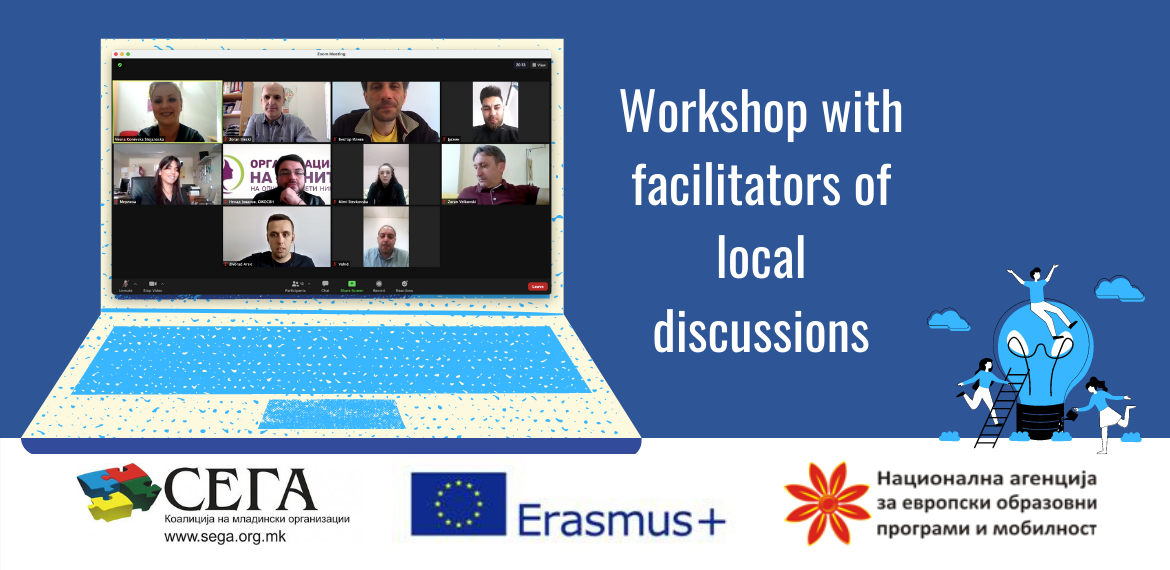 Workshop with Facilitators of Local Discussions
An online workshop with facilitators of Local Discussions was held on May 6, within the project "Improving Active Measures for Youth Employment".

At the beginning of the workshop, the project and its goals were presented, as well as guidelines on how facilitators should conduct Local Discussions.
Discussions are planned with young people and representatives of institutions at the local level in 10 municipalities (Prilep, Bitola, Stip, Ohrid, Kocani, Sveti Nikole, Tetovo and 3 municipalities in the City of Skopje in the period from 01-17 May 2021).

The project is financially supported by the National Agency for European Educational Programs and Mobility through the Erasmus + program, Key Action 3- Structural dialogue projects between young people and decision makers.
---