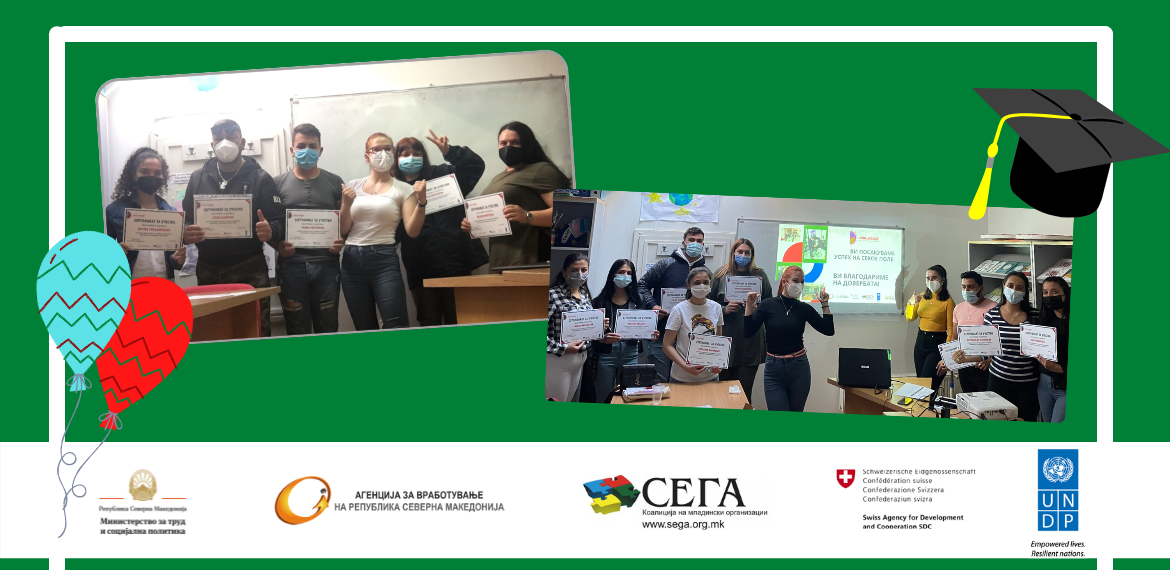 ACCEDER: Certificates for Successfully Realized Training
Certificates for successfully realized training for increasing employability skills were solemnly awarded
at the premises of Coalition SEGA, as part of the project Enhancing employability skills of vulnerable groups in Prilep.
The project is comprised of set of activities which strongly correlate with the proposed steps in the ACCEDER operating manual. Therefore, the activities reflect the phases within the Individual Employment Pathway:
Phase 1: Dissemination and outreach of participants
Phase 2: Information and reception/welcoming 
Phase 3: Employability assessment (and outlining individual employment pathway)
Phase 4: Labour counselling
Phase 5: Training 
Phase 6: Labour insertion and follow up
The project is supported by UNDP Macedonia. 
---