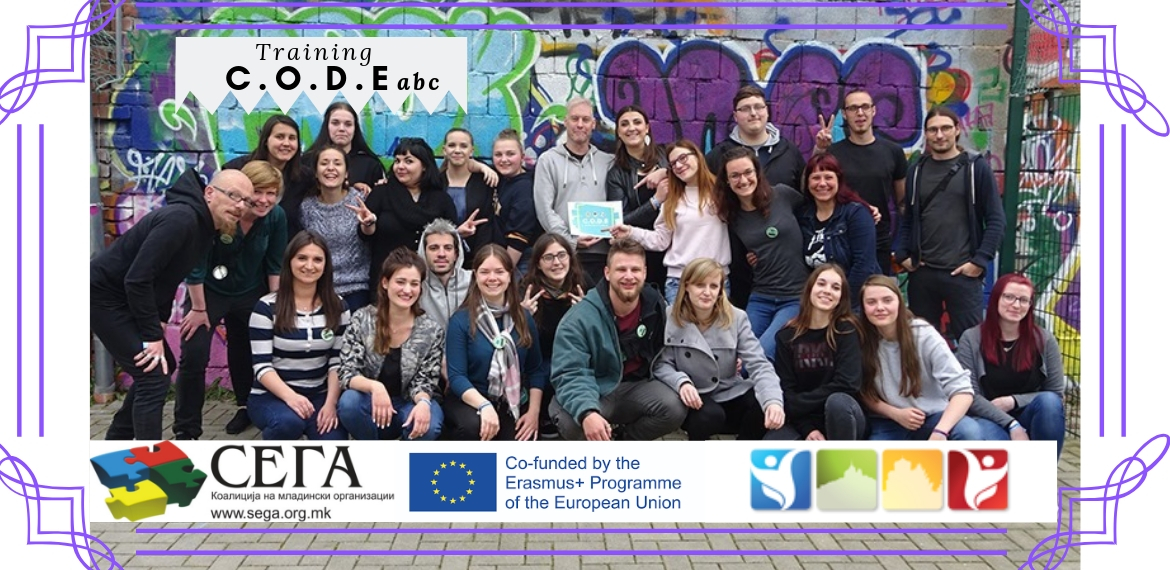 Training for Youth Leaders of the Project C.O.D.E. ABC
From 4 to 11 May 2019, a 7 day training for youth leaders was held in Bad Blankenburg and Erfurt, Germany.
The purpose of the training was to become youth leaders from Macedonia, France and Germany with the skills and knowledge of international youth work and together to plan activities and programs that will be implemented in the next youth exchanges in France and Germany 2019 year and Macedonia 2020.
Youth leaders had the opportunity to prepare a workshop module and organize a workshop in the school in Rudolfstadt, where they carried out activities with the students familiarizing Europe and European countries with traditions, cultures and languages ​​in these countries.
This training is part of the project C.O.D.E aBc, a long-term project (2019/2020), which includes Coalition of youth organizations SEGA, Landesjugendwerk AWO Thüringen Germany and Maison Pour Tous Leo Lagrange France.
In the project Courage to open the doors of Europe KDDEBB are included young people from 14 to 18 years old and young leaders up to 30 years old, who through youth exchanges will get acquainted with young people from other countries, their cultures, traditions and language, will explore new places and work together on topics: Intercultural Learning, Non-Discrimination, Intercultural Communication, Prejudices and stereotypes, children's and human rights and the like.
On youth exchange, young people will acquire skills and knowledge to organize events on a local, national and international level.
---