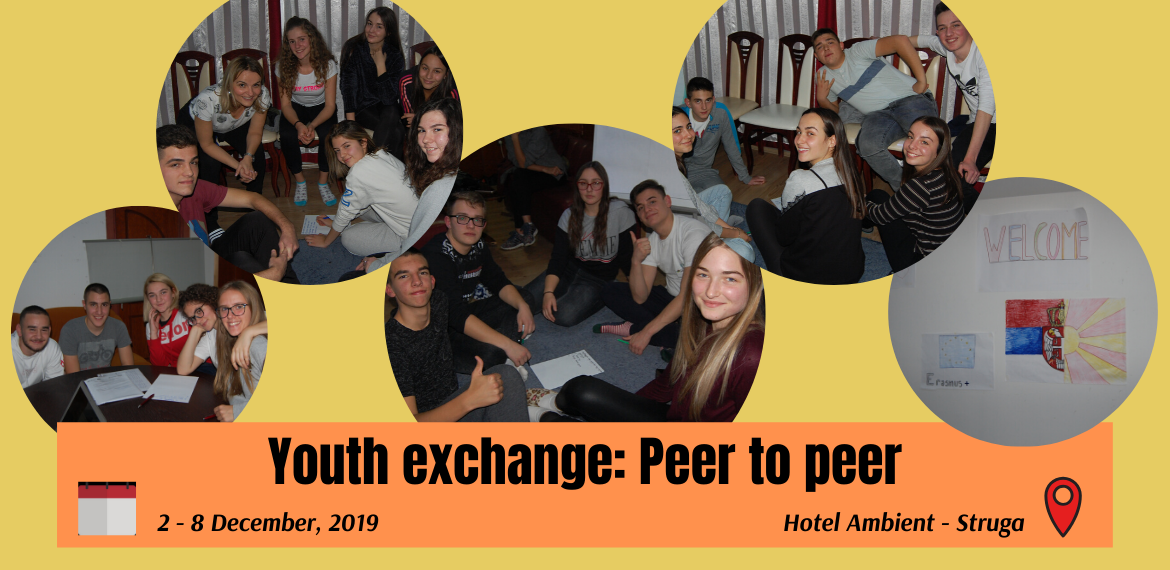 Youth Exchange: Peer to peer
Yesterday, 2nd of December a Youth Exchange: "Peer to peer" started in Macedonia.
The exchange will last till 8th of December and it takes place at hotel "Ambient" – Struga. Coalition for youth organizations SEGA and Uzicki centar za prava deteta are organizing this Youth exchange within the project: "Peer to peer activism".
15 participants from Macedonia met 15 participants from Serbia in order to strengthen their competences and skills, to exchange ideas and thoughts how they can help other young people to be more active in the society, and to share their culture.
We first had an activity for warm Welcome to our participants and then we moved to activities where young people can get to know each other and team-building activities, in order to be able to work as a team.
The project "Peer to peer activism" aims at increasing the awareness of youth participation, youth activism and the possibilities of young people creating and influencing the policies closely related to them. Working directly with youth, on building the capacities and promoting youth mobility in the region, we will strengthen cross-border and youth cooperation.
The project "Youth agents of Social Change" is founded by European Commission through Erasmus+ Program, KA1.
---