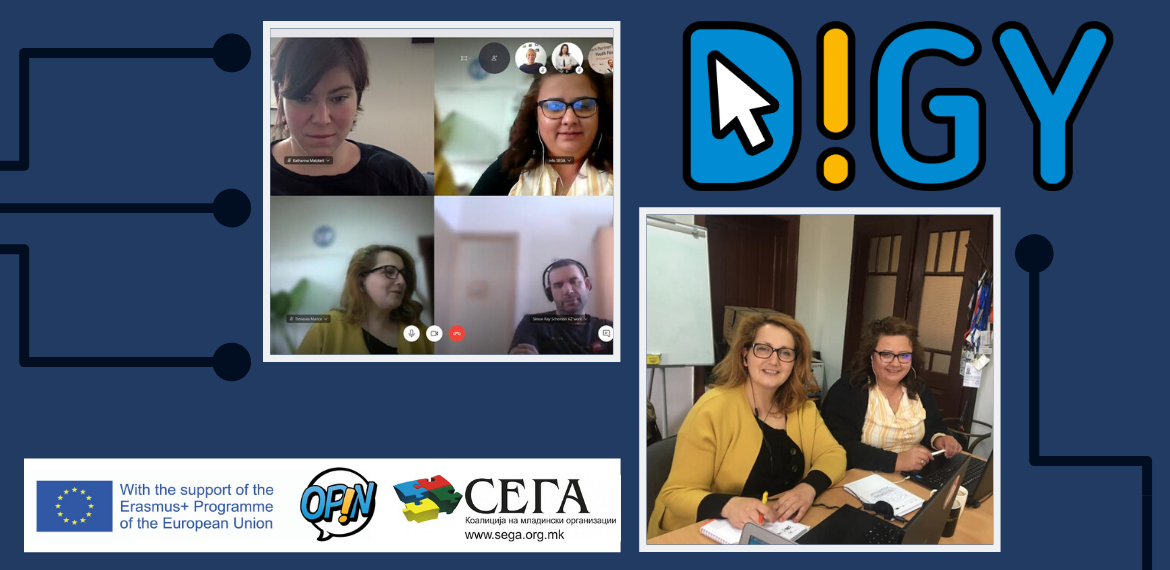 Second Transnational Project Meeting for DIGY
On 6th and 7th of May, 2020 instead of meeting in person in Berlin, the project team from SEGA
attended the most productive online Transnational Project meeting with the partners on the project DIGY - Digital Youth participation Made Easy!
During the two days together with the partner organizations we worked, on the project's progress, future outputs of the project and tasks, expectations in project development of digital youth participation.
Coalition of Youth Organizations SEGA is a partner of the DIGY project, which is funded and supported by the German National Agency for Educational Programs and Mobility through the Erasmus + program, Key Action 2, Strategic Partnership and Innovation and is implemented from 01 September 2019 to 31 August 2022.
Project Coordinator: NEXUS Institute for Collaborative Management and Interdisciplinary Research, Germany
Partner organizations: Agency Zaghzagh from Malta, Creativitas from Lithuania, Heart of Slovenia from Slovenia, Youth Horisons from Georgia, Liquid democracy from Germany and Coalition of youth organizations SEGA from the Republic of North Macedonia.
---