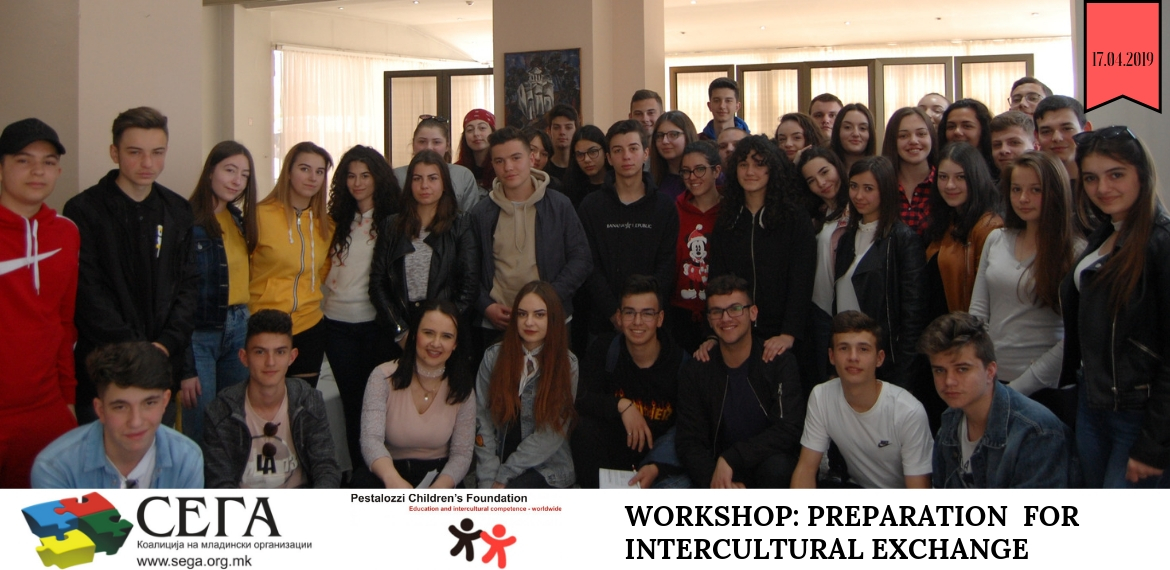 Preparatory Workshop for Intercultural Exchange
On 17 оf April 2019 in the Hotel Sonce Ga in Prilep, was held a preparatory workshop for Intercultural exchange in Switzerland in the children's village Pestaloci, which will be held in the period from April 24 to May 8.
The workshop was attended by 40 children from secondary schools: "SOU. Gjorche Petrov" from Prilep, SOU "Dr. Ibrahim Temo" from Struga, SOU."St. Cyril and Methodius" from Ohrid, SOU "Jane Sandanski" from Stip and SOU "Gostivar" from Gostivar.
At this workshop children participated interactly, at first they had an exercise to get to know each other. Then on a sheet of paper they described their fears and expectations of the exchange, after they were educted what the Pestalozzi Foundation is when the Children's Village Pestalozzi was founded and for which reasons. In the end, they had an exercise to seek answers from their comrades on some issues related to Children's Rights and the Implementation of Children's Rights, where they were discussed later. They finished with an Exercise for Team Building and Evaluation of the workshop.
Coalition SEGA with the support of the Pestalozzi Foundation has implemented the project "Implementation of the Convention on the Rights of the Child in the Republic of Macedonia" since 2010.
The project is aimed at strengthening the protection of children's rights in the schools involved in the project through the Model of the Ombudsman and Student Organizations. The project is implemented in 13 cities in N. Macedonia.
---