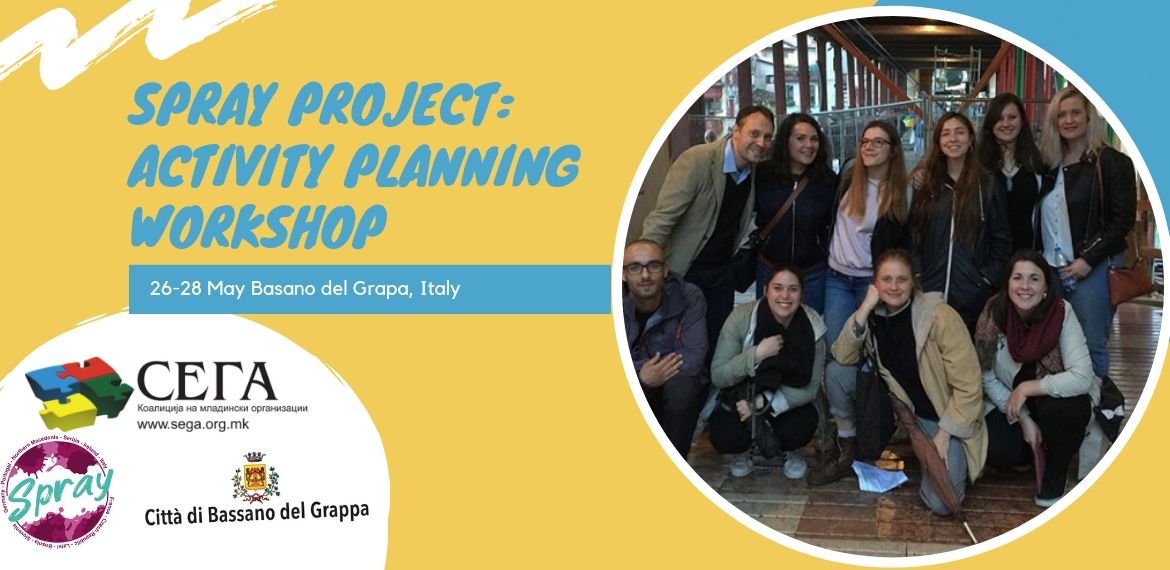 SPRAY Project: Activity Planning Workshop
In the period from 26th to 28th May 2019, in the Basano del Grapa in Italy, a representative of the Coalition of youth organizations SEGA was part of the seminar for planning the activities for the SPRAY project (SPace Regeneration through Art by Youth).
On May 26th (Sunday) delegates from all the partners involved in the SPRAY project arrived in Basano del Grapa to share the project's steps in more detail, as well as to explore the local art scene and to discover good practices that combine culture and social inclusion, which are already active in the area.
The next day, the participants of the project started their dancing session together with Dance Well Practice at the Museo Civico Museum in Bassano. Later, a discussion on community engagement and urban regeneration continued. After the dialogue, participants took a walk through the streets of Basano to see the street art. At the end of the day, participants discussed the future activities within the project through a working session.
At this seminar, the activities which have to be implemented with the SPRAY project were planned, the participants' open questions were answered, as well as arrangements for future daily communication among the participants and exchange of ideas and experiences.
---