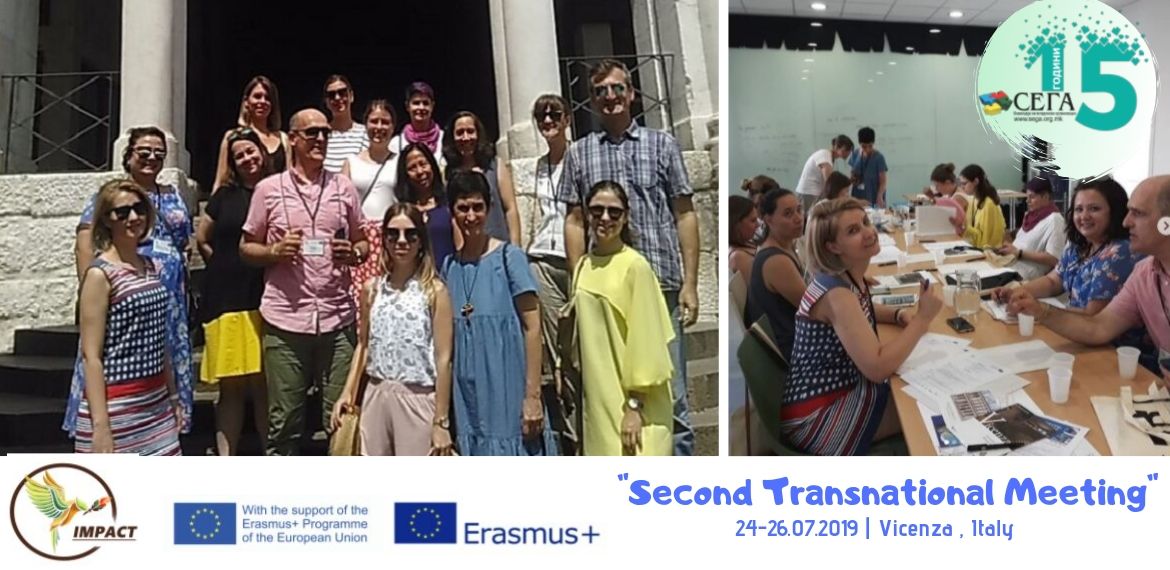 Two Representatives of Coalition SEGA at Second Transnational Meeting of the Project IMPACT in Vicenza, Italy
In the period of 24th to the 26th July two representatives from Coalition of youth organizations SEGA participated athe the second transnational meeting in Vicenza, Italy hosted by La Piccionaia – Centre for theatre production.
The meeting covered the standard coordination points and the project partners discussed about the future local activities and the creation of the joint methodology.
The partners took part in several sessions of the pedagogical workshop that united artists from all involved communities. The sessions were beneficial and dedicated to ensure a high level of best practice exchanges by taking into consideration the different local contexts of the project countries.
The following period will be dedicated to implementing local workshops in every community.
The IMPACT project is implemented by VIFIN - Center for Integration in cooperation with ALDA, Coalition of youth organizations SEGA, La Piccionaia - Theater Production Center, LDA Montenegro, LDA Mostar, Novo Mesto City Development Association (DRPDNM) and Center for the Development of Volunteer Work urban development supported by the Erasmus + program of the European Union.
---